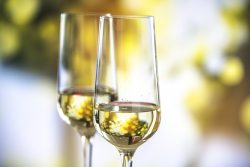 The East Malvern Food and Wine Festival is back – and it promises to be fun for the whole family.
Featuring a vast range of exquisite wines from 20 wineries from the Victorian wine regions of Bendigo, Heathcote, Pyrenees, Yarra Valley, Rutherglen and Sutton Range, including Turners Crossing, Red Edge, Linnaea Vineyards, Rob Dolan Wines, Chambers Rosewood Vineyards, Trenthan Estate and Montalto to name just a few.
The festival will also host a craft beer and cider producer alley featuring Coldstream Brewery, Yulli's Brew and Bad Shepherd Brewing Co.
Local culinary hero, Riversa Wine Store. Bar. Dining. will be serving up a scrumptious central-European inspired signature dish antipasto style menu by Head Chef Andrew Marasco in the Festival's exclusive Aperol Spritz outdoor lounge and bar.
Other high end distillers serving up tastings at the event include Mr Black cold brew coffee liqueur and Four Pillars gin.
Melbourne's hottest food trucks, local favourite restaurants and pop-up restaurant stalls like Richmond Oysters & Seafood Tapas, Nepal Dining,Assaggi Italani, 48h Pizza Gnocchi will be serving up fine fare to hungry Festival goers all day long.
With some of the best Victorian produce on offer at the festival, don't forget to bring your shopping basket to stock up on some locally produced cheeses, gourmet condiments, bespoke Christmas puddings and other festive season fare from artisanal producers.
They haven't forgotten about the kids either… with a full day of family and children's entertainment planned, including live music performances on the main stage and magician master classes presented by the local Magic School of Confidence.
There will be fun for the whole family, even something for the fur kids, treat them to some gourmet doggie morsels from the Canine Wellness Truck.
This is a free public event. All ages welcome in the picturesque Central Park.
EVENT DETAILS
When: Sunday 18 November 2018, 10:30am – 5:30pm
What: East Malvern Wine and Food Festival
Where: Central Park, Corner of Wattle Tree and Burke Roads, East Malvern
More information: www.eastmalvernfoodandwine.melbourne
Social Media: www.facebook.com/eastmalvernfodandwine