All About Organics Online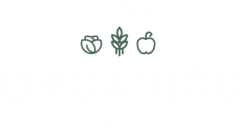 Place Category: Local ServicesPlace Tags: Balwyn
All About Organics Online
Address:
371 Whitehorse Rd
Balwyn
Victoria
3103
Australia
All About Organics Online is an online food grocer delivering fresh certified organic and natural produce to Melbourne daily.

All About Organics is produce driven, which means a lot of energy goes into sourcing the freshest possible certified organic Australian fruits and vegetables.

They are prepared carefully so that they arrive to your doorstep in beautiful condition.

All About Organics believes that wholesome, nourishing meals are built on fresh produce that is grown organically and thus all produce sourced is certified organic.

So when browsing the site, you can rest assured that there are no conventional fruits or vegetables. Food is also sourced according to the season, which means certain items won't be available year-round.