Dr Suze – My Visiting Vet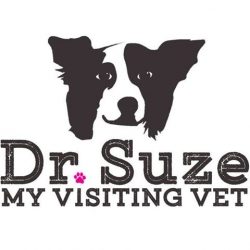 Place Category: Local ServicesPlace Tags: Melbourne
Dr Suze - My Visiting Vet
Address:
Melbourne
Melbourne
Victoria
3000
Australia
We understand vet appointments can be inconvenient and stressful, requiring time and travel.
As animal lovers we all know a pet feels the most comfortable at home, with its beloved owner.
Dr Susanna Gamage started Dr Suze – My Visiting Vet with these concepts in mind, all inspired by personal experience.
Our vets make professional veterinary care easy by visiting your home.

We provide a unique level of care for your pet that is personal, calming, highly professional and above all, convenient.

​