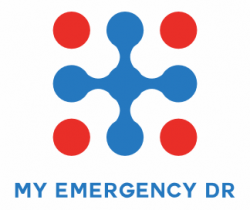 Place Category: Local ServicesPlace Tags: Pymble
My Emergency Dr
Address:
Suakin Street
Pymble
New South Wales
2073
Australia
My Emergency Dr is an app that allows you to have a video consultation with a specialist emergency doctor within minutes, 24/7, from wherever you are in Australia.

The emergency doctors are experts in making rapid, accurate assessments of all medical emergencies to assess your situation via the built-in video on your smartphone or tablet.

With the My Emergency Dr app, you can avoid the queue at the emergency department, avoid waiting hours for an assessment and avoid the costs and inconvenience of travel and parking.

With this service you are guaranteed to see an expert in emergency care, every time you call.