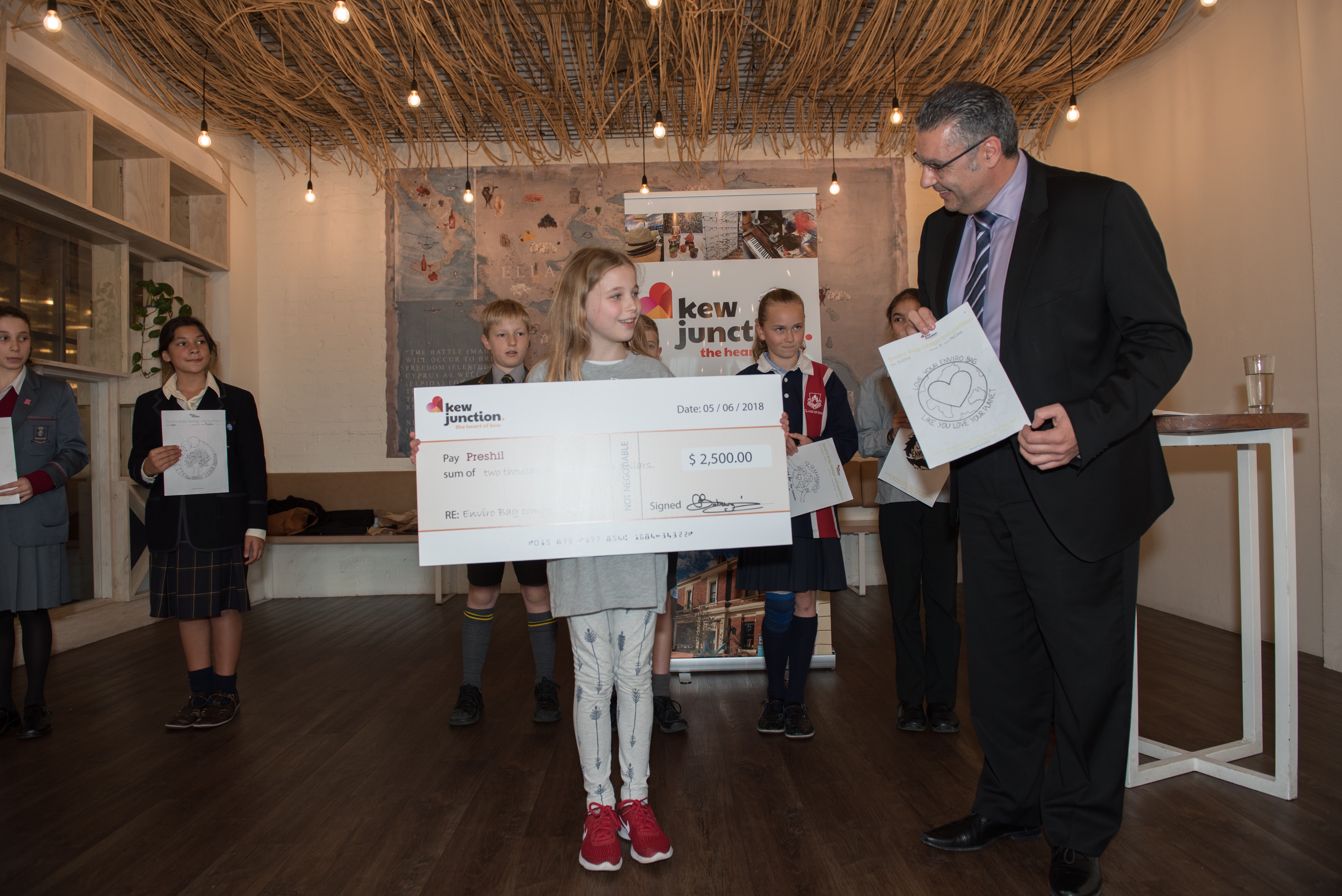 KEW Junction's reusable shopping bags now have a fancy design thanks to a local primary school student.
Local kids in Grade 5 and 6 were invited to design the face of the bags with $2500 up for grabs for the winning school and a party for 10 children at Kew Recreation Centre or Bounce.
The budding designers were asked to design a logo, picture or slogan that encapsulated shop local, reduce plastic bags or sustainable community.
Judged by Federal MP Josh Frydenberg, Preshil student Elodie Rose's design will feature on all reusable bags distributed to Kew Junction traders.
Other finalists included Georgina Fletcher (Sacred Heart College),Zack Gerraty (Xavier Burke Hall), Keira Murugasu (MLC), Leija MichaeL (Ruyton Girls' School), Henry Jones (Trinity Grammar School) and Lara Bryce (Genezzano FCJ College).
Kew Junction is home to over 616 local businesses and servicing 23,000 residents.