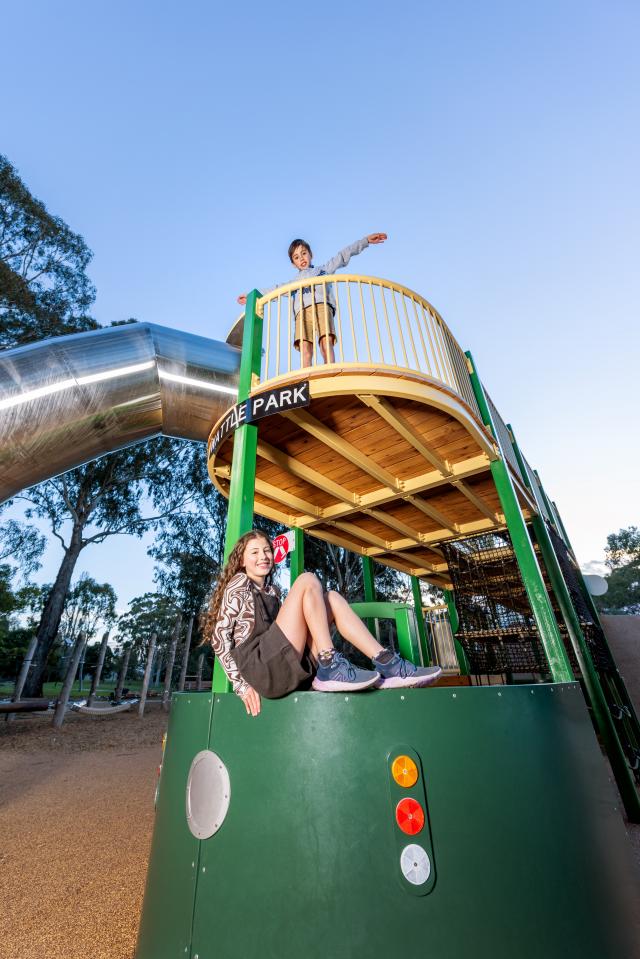 The Wattle Park playground has always been worth a visit, with its calming bushland surrounds in the middle of bustling Surrey Hills.
But with its updated equipment, the play space is now a must-visit for kids of all ages.
Genuine old-school green and yellow trams, retired from the Melbourne CBD, have long featured in the leafy space.
The pair are currently getting a facelift, but the new playground has taken inspiration from the transport gems.
The main play equipment is based on and around a mock tram, complete with steering wheel – a big tube slide, rope climbing net and observation platform, all in that recognisable green and gold.
There are heaps more climbing spaces for your little monkey, plus water play and sand spaces, swings, instruments and so much more.
Scooters and bikes are catered for, and bushland-inspired spaces will inspire little imaginations.
Siblings Olivia and Rupert joined photographer Rob Carew to put the playground through its paces.