Home
Roola Boola Children's Arts Festival
Roola Boola Children's Arts Festival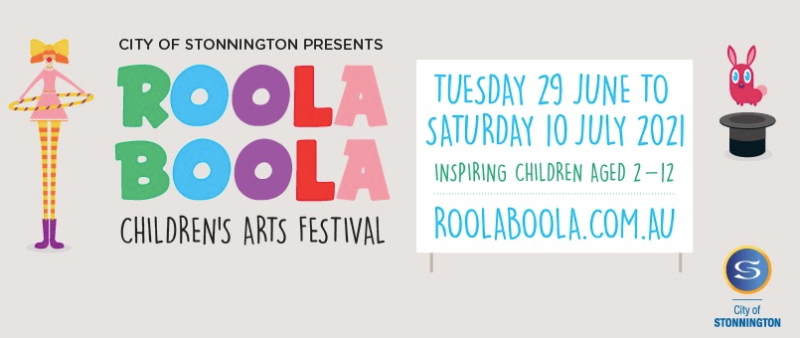 Date :

29 June, 2021
10 July, 2021
Address:
Melbourne
Melbourne
Victoria
Australia
Profile

---

29 JUNE-10 JULY

The City of Stonnington is pleased to announce that Roola Boola Children's Arts Festival is running these July school holidays.

The festival features performances, workshops and unique activities that will ignite your children's imaginations.

This year's program offers a wide range of activities with live shows at Chapel Off Chapel, online performances and a satellite program.
Kids will be immersed in arts and craft, magic, theatre, dance and more.

Activities are suitable for kids aged 2 – 12.