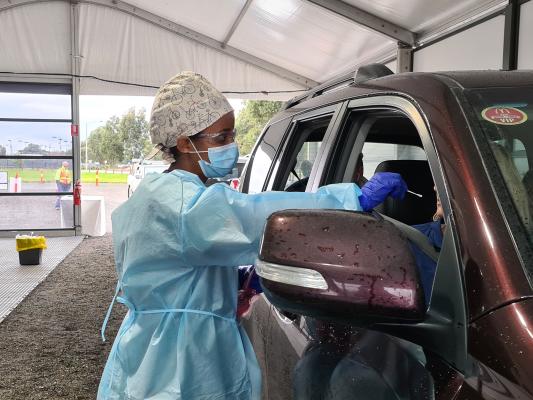 By Melissa Grant
Metropolitan Melbourne will go into lockdown and school holidays will be extended by a week for most students in a bid to curb COVID-19 cases.
Premier Daniel Andrews announced on Tuesday that his public health team had advised him to impose stage 3 stay at home restrictions.
Those restrictions apply to local government areas in metropolitan Melbourne, including outerlying areas such as Casey, Cardinia and Yarra Ranges, and the Mitchell Shire.
They don't apply to regional areas, including Geelong.
The restrictions will be effective from midnight Wednesday for a period of six weeks.
During this period, those in locked down areas will only be permitted to leave their homes to shop for essential items and food, medical and caregiving reasons, work, study and exercise. No visitors to the home are allowed.
"There is simply no alternative other than thousands and thousands of cases and potentially more," Mr Andrews said.
Victoria recorded 191 COVID-19 cases on Tuesday. There were 27 cases reclassified, so there were 164 more than the previous day.
"These are unsustainably high numbers of new cases," Mr Andrews said.
"It is simply impossible with case rates at this level to have enough contact tracing staff, to have enough physical resources no matter where they come from, no matter what uniform they wear, in order to continue to suppress and contain this virus without taking significant steps."
Without taking significant steps, the number of COVID-19 cases would spiral out of control, he said.
Mr Andrews also announced that only VCE and special needs students would return to school for face-to-face learning on Monday.
All other students will remain on school holidays for another week.
"We will extend the school holidays for a further week. There will be five pupil free days next week," Mr Andrews said.