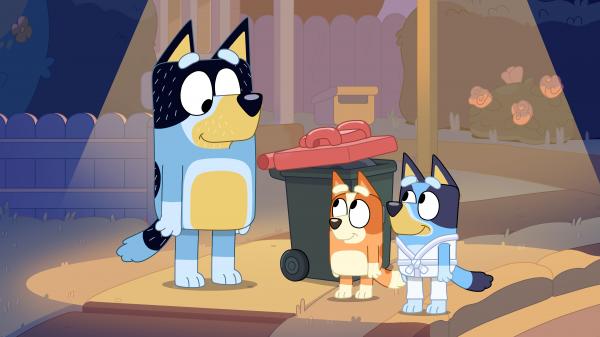 Bluey fans rejoice: there will be plenty more episodes to enjoy with a new series getting the greenlight.
Production for season three will begin later this year in Brisbane to follow the adventures of Bluey, Bingo, their mum and dad and more.
"We are excited to confirm, that more Bluey is on its way! As we roll out this new season with heart-warming and hilarious new episodes, the excellent Ludo team will be hard at work again making series 3," The ABC's Head of Children's Production, Libbie Doherty said.
"Thank you to all Australians young and old who have loved Bluey as much as we do."
Watch a trailer of new episodes below:
In other Bluey News, a special sneak peek episode of Bluey will drop for Grandparents Day, Sunday 25 October.
To help celebrate Grandparents Day nationally, ABC Kids is inviting Bluey fans, young and old, to head to the ABC Kids Community Facebook page and record a fun message for their Grandparents, or any beloved seniors in their lives, using the interactive Bluey AR Filter.
More info here: https://www.abc.net.au/abckids/shows/bluey/grandparents-day/12690460