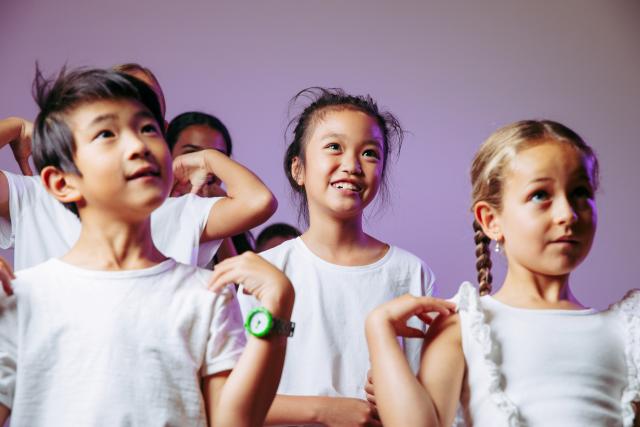 Autumn school holidays are around the corner and it's a great time to get inspired with courses that will enable young artists to connect with their craft and reignite that creative spark.
Presented by the National Institute of Dramatic Art, NIDA Open holiday courses provide a space for children and young people to step outside of their comfort zone and try something new or build on the foundations of previous skills.
From acting and drama to improvisation, filmmaking, writing and more…Not only can students expect to work on skills in performance, designing or making, but they will also develop skills in communication, leadership and collaboration – qualities that can stick with them for life.
After experiencing NIDA Open for the first time this year, one parent said: "After hearing my girls excitedly explain in detail particular games and exercises involving their own creation and improv, it was clear NIDA provided a real, substantial drama class, which pleased me immensely as I start to introduce them to an activity I enjoyed so much as a kid."
NIDA's teaching methods are based on 'learning-by-doing', which means all children receive specialist tuition with a practical focus.
All courses are led by industry experts with a focus on personal and creative development. These classes are based on the same training that has helped NIDA graduates achieve success on the stage, on-screen and behind-the-scenes.
A time for learning and personal development, each class also gives children and young people a chance to socialise and meet like-minded peers, build relationships and learn to work together.
A participant in NIDA course Auditions and Screentests for Grades 7 to 10 said: "I loved
meeting all the lovely people in the course. My favourite part was learning to be on-screen and learning where to look depending on what you're doing. I loved learning new skills in a safe, positive and extremely supportive space."
So, whether your child is a six-year-old attending their very first drama class, a 12-year-old wanting to try acting on-screen, or a budding filmmaker wanting to sharpen their camera skills, NIDA Open provides an environment where every student is nurtured.
Enrolments are now open for the NIDA Open autumn holiday program starting soon in Melbourne.
Try a one-day taster or a five-day intensive – there's a course to suit everyone.
Book four weeks before the course start date for children and young people to receive a 10 per cent early bird discount.
For more information and to book, call NIDA Open on 1300 450 417 or visit nida.edu.au/autumn.