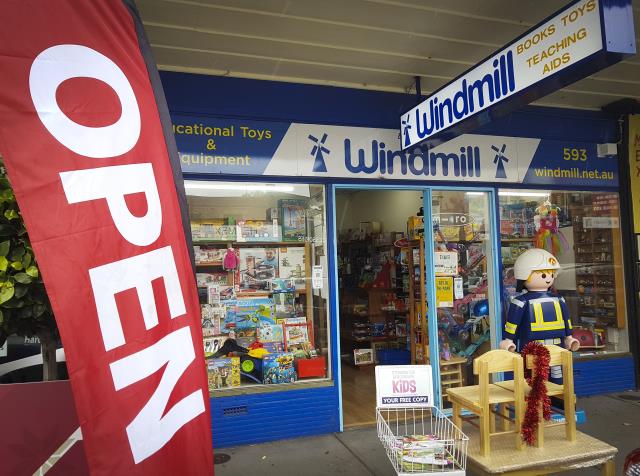 When long-time customers come back to Windmill, they often notice that something is different. The shop has a new layout and has been renovated and consolidated into one building.
It is now run by the second generation and it is situated next door to where Jo Richards' parents ran it for many years.
"What is new at Windmill? We try to have a mix of the old favourites and new innovative products with educational benefit," Jo said.
These include VEX robotics and up-to-date, anatomically correct animal and dinosaur figurines such as the Schleich and Collecta brands.
There is a great range of Australian-made swings including the new Winkoh swivel nest swing.
It is so much fun for children as they swing or swivel round and round and it takes up to 150kg and is lighter than the old nest swings.
There is a wide range of kites in store including some cool new designs such as the Jurassic
pterodactyl kite, which is great for older children of 12 years and up.
A lovely new addition to our doll range are some locally, well-made rag dolls, the proceeds of which go towards cancer research.
At Windmill we still provide a wide range of educational toys, including the new Mier Edu range
such as the magnetic 'All About Body and Emotions' set and Spelling 3, 4, 5 and 6 Letter Word
puzzles.
As well as new products, we try to provide those things people ask for such as Lyra pencils, which have just come back into stock.
The Lyra groove coloured pencils have intense pigment quality and the Lyra groove graphite pencil is perfect for learning to write with as it supports optimal grip.
You can visit the Windmill store at 593 Whitehorse Road, Surrey Hills or visit www.windmill.net.au.